Monday, April 14, 2014
Allstate offers tips for motorcyclists and drivers for Motorcycle Safety Awareness Month in May
While the warm weather is here, a reminder about the "rider rules of the road" should be part of a motorcycle owner's regular routine. Riding on a motorcycle is an exhilarating but risky experience; accidents are always a possibility.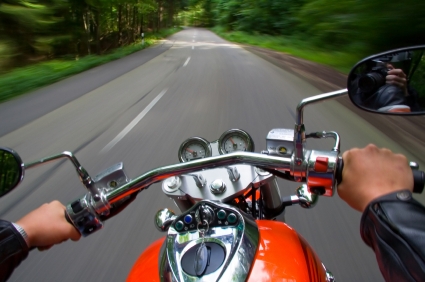 According to the U.S. Department of Transportation, 55 out of every 100,000 registered motorcycles were involved in a fatal crash in 2010, a total of 4,502. An additional 82,000 motorcyclists were injured in accidents. Many of those crashes involved the passenger cars with whom they share the road.
"By keeping a few precautions in mind, drivers who share the road with motorcycle riders can help make sure that each trip they take is a safe one," says Lincoln Salmon, Allstate spokesperson in Florida. Some of those precautions include the following:
• Respect motorcyclists, who enjoy all of the privileges of any vehicle on the road. Regard them as you would another car, and give the motorcyclist a full lane of travel.
• Keep your eyes open for motorcyclists on the highway, at intersections, when a motorcyclist may be making a left turn, and when a motorcyclist may be changing lanes. Clearly signal your intentions, they're watching for them!
• Anticipate a motorcyclist's movements when there are obstructions in the road such as debris or potholes. What the driver of a car can ignore can be hazardous for a motorcyclist, so predict evasive actions.
One important action that motorcyclists should take? Another look at their insurance coverage to make sure they're informed on the extent of their protection. If you own a motorcycle, there's a good chance Allstate can help you protect it, and yourself, just in case of an accident.
For additional information about Motorcycle Safety, please visit
Allstate
or contact your local Allstate agent Lincoln Salmon at 407-365-1766.
News / Blog Home
Categories
Automobile Insurance
,
Company News
,
Disaster Coverage
,
General
,
Holidays
,
In the Community
,
Life Insurance
,
Savings
Archives
February 2018
December 2017
November 2017
April 2014
March 2014
November 2013
October 2013
August 2013
July 2013
June 2013
All Archives
News / Blog RSS Feed
Tweets by @SalmonAgency